Lardenne district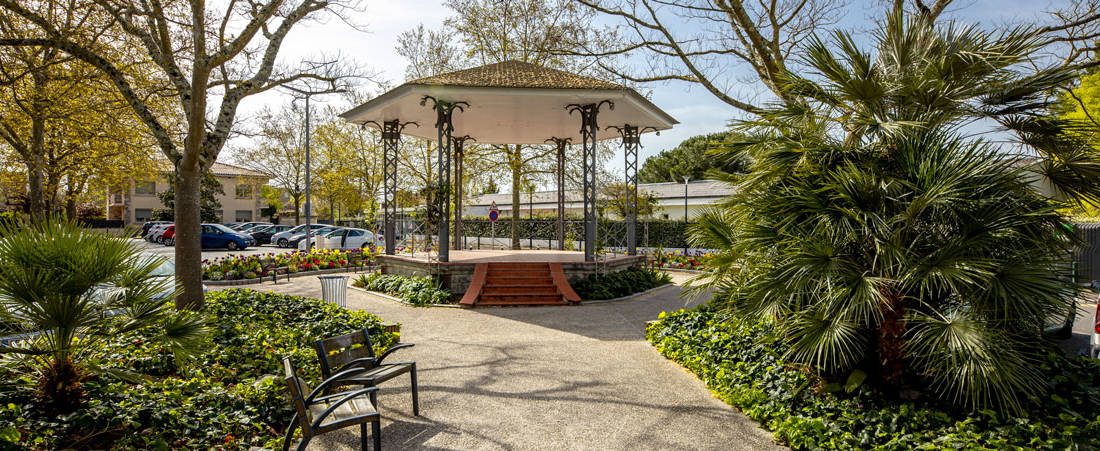 History of the Lardenne district
West of Toulouse, the district takes its name from the Gallic term "Ardennes", which refers to the forest. First declared a commune after the Revolution, Lardenne was then quickly attached to the city of Toulouse, which it joined in 1794. During the 18th and 19th centuries, the Toulouse bourgeoisie had their second homes built there: easily accessible from the center of the pink city, the area was still rural and wooded. The population density remains low in Lardenne, and green spaces, cultivated or landscaped, numerous. The area has developed like the chic suburb of Toulouse, with recent high-quality buildings alongside the old mansions and some traditional Toulouse ones. We find the pink brick typical of Toulouse on many facades. Lardenne developed around the nucleus formed by Place Sauvegrain: in the 1950s, the square kiosk was the beating heart of the district, which offered true village life.
The essentials of the Lardenne district
In this very residential area, very beautiful mansions have been preserved, some constituting veritable small castles, and their prestigious parks. Several remarkable buildings line the avenue de Lardenne or the Chemin des Capelles. The Lardenne district is located near the Barigoude business park, the aeronautical center, the Zénith de Toulouse and the University Hospital of Purpan. It is also home to the Toulouse National Veterinary School. A popular district located just west of the racetrack, Lardenne has a train station located in the heart of its territory: it provides access to the A metro line at the Arènes. Lastly, the Lardenne district is appreciated for its proximity to the golf course and the La Ramée leisure center. On Avenue de l'Ardenne, above the cemetery, the Church of Saint-Michel de Lardenne is built entirely in pink Toulouse bricks, in a southern neo-Romanesque style typical of the 19th century.
Living in the Lardenne district
The Lardenne district is prized for the high quality of life it offers to its inhabitants, through an urban landscape made up mainly of single-family homes with gardens and small, high-quality residences. A young neighborhood, Lardenne is ideal for families. Its educational offer includes a nursery school and two primary schools. Lardenne bus lines and train station provide easy access to Toulouse city center. The district also has self-service bicycle stations, useful for getting around to neighboring districts as well as for taking advantage of the paths and natural spaces still very present in the area. The neighborhood is surrounded by greenery and the atmosphere is peaceful. Quick access to the Arc en Ciel ring road is an asset, as is the proximity of Toulouse-Blagnac airport to the north, Mirail University to the south and the La Ramée leisure center and golf course to the south. -Where is.