District Saint Sernin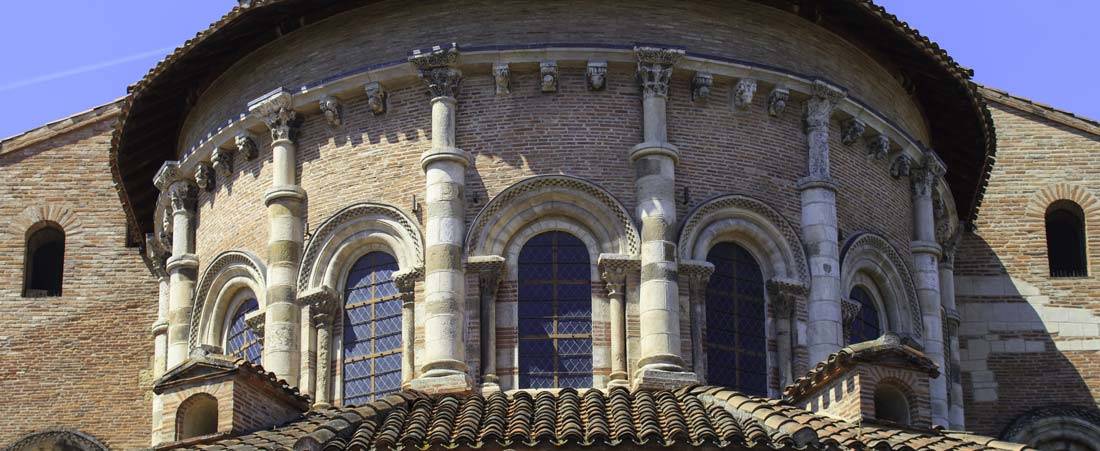 History of the Saint-Sernin district
Among the largest preserved Romanesque churches in Europe, the Saint-Sernin basilica was intended to house the relics of Saint Saturnin, the city's first bishop to be martyred in the 3rd century. The first basilica was built in the 4th century. A second basilica succeeded it before the construction of the Romanesque building from the 11th to the 13th century. In the Middle Ages, the basilica housed more than 200 relics and attracted pilgrims from all over the world. It was then one of the most important pilgrimage sites in the West. Around the basilica, the district has been the subject of a recent profound urban redevelopment plan intended to highlight this emblematic sector of the city and its heritage: creation of peaceful spaces, planting of many trees, extension and creation. gardens, installation of lighting and street furniture have thus further increased the quality of the living environment in the Saint-Sernin district.
The essentials of the Saint-Sernin district
The Saint-Sernin district is known for its imposing and sublime basilica built in Toulouse bricks and white stones. Its massive octagonal bell tower rises to 65 meters high. The nave is 115 meters long and its main vessel is 8 meters wide. The pulpit and the chandeliers are designed by Viollet-le-Duc. Great organs enjoy a worldwide reputation. Around the basilica are other must-see sites of the city, such as the Saint-Raymond museum: the Toulouse archaeological museum was housed in the building of a former 16th century university college. Nearby is the École Nationale Supérieure de l'Audiovisuel and the Cinémathèque de Toulouse, as well as the Study and Heritage Library inaugurated in 1935. Place Saint-Sernin also houses the Bourse du Travail, the Lycée Saint-Sernin and renowned restaurants such as Le Sept. Prestigious district for culture lovers, Saint-Sernin is finally known for its Bellegarde cultural center, a mansion with high quality exhibitions, and its Carmelite chapel with sublime painted ceilings from the 17th century.
Living in the Saint-Sernin district
A young and popular district for its location in the center of Toulouse, the Saint-Sernin sector is mainly inhabited by couples without children. However, it offers all the amenities for families with a reception structure for young children, a nursery school, two primary schools, a middle school and two high schools, one of which has an international section. Parking is not easy here, as in the whole area of the historic center, but mobility is facilitated there, in particular with eight self-service bicycle stations available. Many bus lines serve the eastern part of the district on Boulevard de Strasbourg. The Jeanne d'Arc station also allows you to take line B of the Toulouse metro. In the Saint-Sernin district, we appreciate a calm atmosphere and the presence of quality local shops, a few steps from the lively streets and squares of the Capitol.